This article presents a comprehensive guide on how to bridge from Ethereum to Fantom using a trusted and user-friendly cross-chain crypto bridge. The step-by-step instructions and recommended platform aim to help users seamlessly navigate the process of moving assets between these two prominent decentralized blockchains.
Cryptocurrencies and decentralized finance (DeFi) are rapidly evolving fields where blockchain technology plays a crucial role in ensuring secure and transparent transactions. Ethereum (ETH) and Fantom (FTM) are prominent decentralized blockchains that offer distinct features and opportunities for users. Knowing how to bridge assets between these two ecosystems opens up countless opportunities for DeFi enthusiasts.
To move assets between blockchains, users need to utilize specialized cross-chain bridges, like the Synapse Protocol, that support both the source and destination networks. These bridges act as connectors, facilitating the transfer of tokens or cryptocurrencies from one blockchain to another. By using cross-chain bridges, users can access a broader range of decentralized applications and financial opportunities across different blockchain ecosystems.
How to Bridge from Ethereum to Fantom
Connect Your MetaMask Wallet to Synapse Protocol
Select Ethereum as the Source and Fantom as the Destination
Choose and Approve Tokens
Confirm and Complete
Step 1: Connect Your MetaMask Wallet to Synapse Protocol
To get started, connect your MetaMask wallet to the Synapse Protocol. Synapse is a trusted cross-chain bridge that facilitates asset transfers between Ethereum and Fantom networks.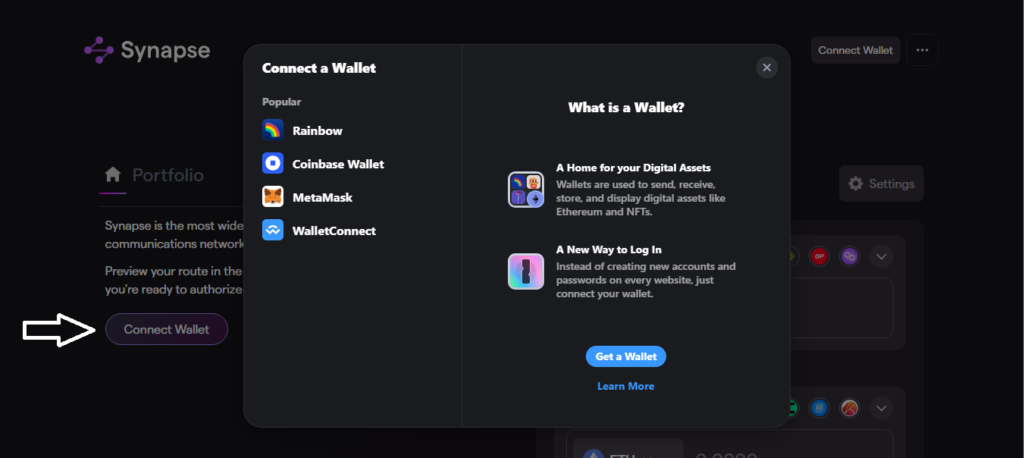 Step 2: Select Ethereum as the Source and Fantom as the Destination
In this step, choose Ethereum as the source network and Fantom as the destination network to initiate the asset transfer.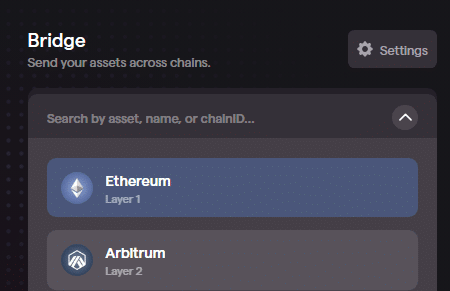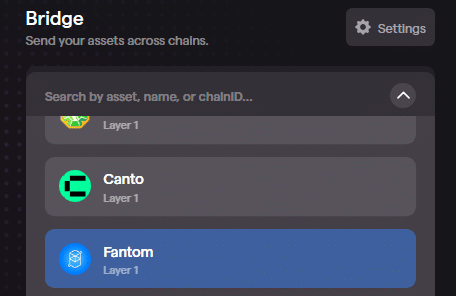 Step 3: Choose and Approve Tokens
Now, carefully select the specific tokens you wish to bridge from Ethereum to Fantom. Once you have made your selection, you will need to approve the token spent on your MetaMask wallet.
Step 4: Confirm and Complete
Once you have reviewed and approved the token spend, confirm the transaction on your MetaMask wallet. This will initiate the bridging process. Once the transfer is successful, your assets will have seamlessly moved from Ethereum to Fantom.
By following these four simple steps, you can easily bridge your assets between Ethereum and Fantom networks using the trusted Synapse Protocol.
What are the fees when transferring from Ethereum to Fantom?
When transferring assets from Ethereum to Fantom using the Synapse Protocol cross-chain bridge, users will encounter two types of fees: transaction fees and bridging fees.
Transaction Fees
Transaction fees are incurred when transferring assets within a blockchain network. In the context of bridging from Ethereum to Fantom, the transaction fee is paid in Ether (ETH) and serves as compensation for the miners who validate and process the transaction on the Ethereum network. The fee amount is determined by the network congestion and the complexity of the transaction. Users should be aware of the current gas prices on the Ethereum network to estimate the transaction fee accurately.
Bridging Fees
Bridging fees are specific to cross-chain transfers and are incurred when moving assets from one blockchain network (Ethereum) to another (Fantom). For users utilizing the Synapse Protocol for bridging, the fees are notably reduced due to the platform's SYN token which facilitates a cost-effective and efficient bridging process. With the unique feature of 0% slippage, users can experience seamless and low-cost transfers between Ethereum and Fantom.
Cost Comparison – Ethereum vs. Fantom
While Ethereum is widely regarded as the leading blockchain for decentralized finance, its popularity has led to network congestion and subsequently higher transaction fees. On the other hand, Fantom, with its Lachesis consensus mechanism, offers faster transaction speeds and significantly lower fees. This makes Fantom an attractive option for users seeking cost-efficient cross-chain transfers and a more seamless DeFi experience.
What Is A Crypto Bridge?
A crypto bridge is a technology that facilitates seamless transfers of digital assets, like cryptocurrencies or tokens, between various blockchain networks. Acting as an intermediary, it connects the source blockchain where the assets are held to the destination blockchain where the assets are being transferred.
The purpose of a crypto bridge is to enable cross-chain transfers, allowing users to access a wider range of decentralized applications (dApps) and services available on different blockchain ecosystems. With a crypto bridge, users can enjoy enhanced flexibility and accessibility in managing their digital assets across multiple blockchain networks. Explore the potential of crypto bridges and unlock new possibilities in the world of decentralized finance (DeFi) and blockchain technology.
What is Ethereum?
Ethereum is a decentralized blockchain platform that revolutionized the world of cryptocurrency with its smart contract capabilities. Unlike traditional cryptocurrencies, Ethereum enables developers to create and deploy decentralized applications (dApps) through smart contracts which are self-executing agreements with predefined rules.
When it comes to moving assets, Ethereum plays a fundamental role as the source blockchain. Users looking to bridge from Ethereum to Fantom utilize Ethereum's network to initiate the transfer. Ethereum's native cryptocurrency, Ether (ETH), is used to pay transaction fees, ensuring that the transfer is confirmed and recorded securely on the blockchain.
What is Fantom?
Fantom is a widely acclaimed blockchain platform for decentralized finance (DeFi). With its high-speed, low-cost, and scalable infrastructure, Fantom has revolutionized the blockchain platform. By addressing the limitations of traditional blockchains, it offers faster transaction speeds and lower fees. Powered by the innovative Lachesis consensus mechanism, Fantom ensures deterministic finality, providing reliability and security for asset transfers and smart contract execution.
Why Transfer Assets to Fantom?
Transaction Speed and Cost Efficiency. Fantom's high throughput and low latency ensure quick transaction processing, leading to near-instantaneous cross-chain transfers. Additionally, the network's low transaction fees enable cost-effective asset movements, making it ideal for users seeking efficient solutions.
DeFi Opportunities. Fantom's rapid growth in the DeFi sector has resulted in a wide range of decentralized applications and services. By transferring assets to Fantom, users gain access to an expanding ecosystem of DeFi protocols, enabling them to participate in yield farming, liquidity provision, and other DeFi opportunities.
EVM Compatibility. Fantom offers seamless compatibility with the Ethereum Virtual Machine (EVM). This allows developers to effortlessly migrate their Ethereum smart contracts to the Fantom network with minimal modifications. This compatibility opens up a wealth of possibilities for developers seeking to use Fantom's superior performance.
Security and Reliability. Fantom's consensus mechanism, Lachesis, ensures the security and finality of transactions on the network. Users can trust that their assets are transferred with a high level of integrity and that the network is resistant to double-spending and other fraudulent activities.
Interoperability. Fantom's commitment to interoperability allows it to seamlessly communicate with other blockchains. As a result, users can bridge assets from Ethereum and other compatible chains to Fantom, enhancing liquidity and accessibility across different networks.
Community and Support. Fantom boasts a vibrant and growing community, actively contributing to the platform's development and adoption. The support from the community, combined with the team's dedication, ensures continuous enhancements to the Fantom ecosystem.
Scalability and Future-Proofing. Fantom's focus on scalability positions it as a blockchain capable of handling future demands and widespread adoption. As blockchain technology continues to evolve, Fantom's scalability ensures that it can keep up with increasing usage and user demands.
To Wrap Up
Bridging from Ethereum to Fantom is a seamless process that empowers users to explore the best of both decentralized blockchain ecosystems. By utilizing trusted cross-chain bridges like the Synapse Protocol and the strengths of Ethereum and Fantom, users can get a wide array of opportunities in the rapidly evolving world of cryptocurrencies and decentralized finance.
Related Articles