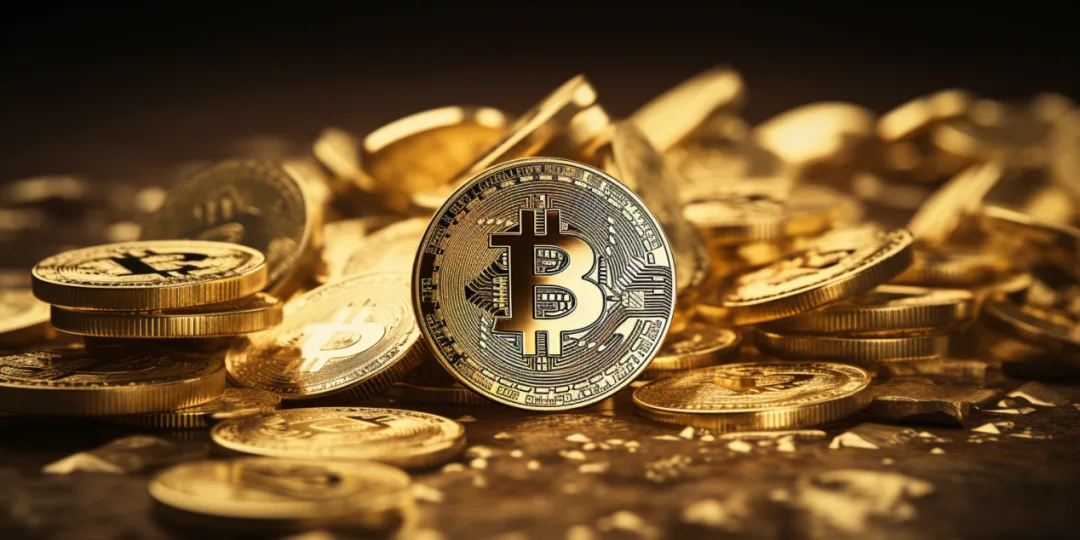 BlackRock's CEO Larry Fink has undergone a remarkable transformation in his stance on cryptocurrencies, particularly Bitcoin. In a recent interview with Fox Business, Fink compared cryptocurrencies to gold, stating that their role is in digitizing gold. This is quite a shift from his 2017 perspective when he referred to Bitcoin as an "index of money laundering." Fink's change of heart aligns with the growing acceptance and interest in digital assets by major financial institutions.
The timing of Fink's endorsement of crypto may be tied to BlackRock's pursuit of a Bitcoin spot market exchange-traded fund (ETF). Earlier in the year, the company filed an application with the SEC, which was met with some initial skepticism. However, BlackRock made several amendments to the filing, addressing the SEC's concerns and demonstrating their commitment to ensuring market surveillance and integrity. If approved, BlackRock's ETF would be the first of its kind and could signal a significant milestone for the integration of cryptocurrencies into traditional financial structures.
To support their ETF, BlackRock intends to leverage Coinbase, the largest cryptocurrency exchange in the United States. Coinbase would serve as the custodian and provide critical spot market data for pricing. Additionally, BlackRock plans to enhance market surveillance through a surveillance-sharing agreement with Nasdaq, further bolstering the security and transparency of the ETF.
The news of BlackRock's filing had a positive impact on Bitcoin's price, experiencing an increase of approximately 20% since mid-June. Despite the SEC's initial rejection of the filing, the overall market sentiment remains optimistic and supportive of cryptocurrencies. However, it is worth noting that registering a Bitcoin spot ETF has been a challenging task for asset managers due to concerns surrounding fraud and manipulation.
BlackRock's interest in the crypto industry has been evident since 2022 when Fink acknowledged their exploration of digital currencies, stablecoins, and underlying technologies in his annual letter to shareholders. In fact, BlackRock introduced a crypto- and blockchain-focused ETF in Europe in September 2022, reflecting their proactive approach to embracing emerging trends and technologies.
Fink's evolution in his view of cryptocurrencies is representative of the broader transformations occurring within the financial sector. Major players in the industry are recognizing the potential of cryptocurrencies as a store of value and a hedge against inflation. As the market for digital assets continues to mature, more traditional institutions are likely to follow suit and explore ways to incorporate cryptocurrencies into their portfolios.
Larry Fink's change of heart towards cryptocurrencies, particularly Bitcoin, highlights the growing acceptance and integration of digital assets within the traditional financial ecosystem. BlackRock's pursuit of a Bitcoin spot market ETF signals their belief in the long-term viability and potential of cryptocurrencies as an investment asset. With regulatory hurdles slowly being overcome and enhanced market surveillance measures being put in place, the path for mainstream adoption of cryptocurrencies seems to be gaining momentum.