This guide navigates the process of how to buy Tether (USDT) in Europe, offering a comprehensive and straightforward approach to empower individuals in their digital asset investments.
Summary
The guide on how to buy Tether (USDT) in Europe offers a detailed step-by-step process for individuals interested in acquiring Tether. The article outlines Europe's official stance on cryptocurrencies and navigates the legality of USDT within the EU, shedding light on regulations and recent developments. Based on extensive market research, experts recommend using the Kraken Exchange to buy USDT in Europe due to its security measures, a wide range of supported payment options, competitive fees and strong reputation in the EU. Kraken works seamlessly with local European banks, smoothing out the USDT purchase process.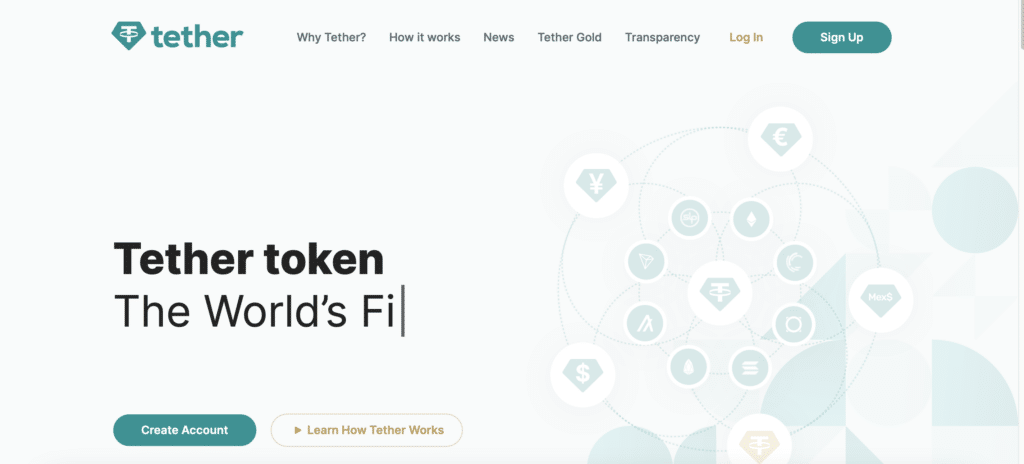 Can I Buy USDT in Europe?
Yes, it is possible to buy USDT in Europe through regulated cryptocurrency exchanges. Exchanges operating within the EU must comply with stringent KYC/AML regulations and other guidelines set by authorities like the European Securities and Markets Authority (ESMA) to ensure a safe and legitimate trading environment.
Step-by-Step Guide to Buy Tether (USDT) in Europe
This step-by-step guide provides a comprehensive approach to purchasing USDT in Europe, facilitating a secure transaction process.
Step 1: Research and Preparation
Begin by understanding the legality of cryptocurrencies in the EU and reviewing regulations. Research available exchanges that support USDT in Europe.
Step 2: Choose an Exchange
Experts recommend Kraken due to its security measures, strong reputation in the EU and seamless integration with European banks.
Step 3: Create a Kraken Account
Sign up and create an account on the Kraken exchange.
Step 4: Complete Identity Verification
Fulfill Kraken's identity verification process which may require ID, proof of address and other KYC documents.
Step 5: Deposit Funds
Deposit funds into your Kraken account using accepted payment methods like bank transfer, debit/credit cards.
Step 6: Purchase USDT
Search and buy your desired amount of USDT using the deposited funds on Kraken. Double check transaction details.
Is USDT Legal in Europe?
Yes, USDT is legal in Europe. Cryptocurrency exchanges must comply with ESMA regulations to provide a secure, legitimate and regulated trading environment.
Europe's Stance on Cryptocurrency
European authorities and regulators take a progressive approach, allowing innovation while prioritizing consumer protection. Local banks generally facilitate cryptocurrency investments following EU guidelines.
Fees for Buying USDT in Europe
Transaction fees on Kraken range from 0.16% to 0.26% depending on 30-day trading volume, with deep liquidity for large USDT orders. Kraken also offers free SEPA bank transfers within Europe.
Conclusion
Individuals in Europe can securely purchase USDT through a regulated exchange like Kraken, which seamlessly integrates with local banking systems. Always research regulations and approach cryptocurrency cautiously while continuing education.
FAQs
How to buy USDT from another country?
You'll need to use an international cryptocurrency exchange that supports your local payment methods and currency. Verify exchange regulations and follow KYC protocols.
How to buy Tether in Germany?
In Germany you can purchase USDT by depositing EUR on a regulated exchange like Kraken and trading for USDT. Verify the exchange is licensed to operate within German financial regulations.
How to buy Tether in Italy?
In Italy, USDT can be acquired by depositing EUR on an authorized exchange and trading for USDT. Exchanges must adhere to Italian regulations set by authorities such as CONSOB.
How much is a USDT in Europe?
The price of 1 USDT is generally $1, as Tether's goal is to maintain a stable price. However, exchange trading prices may fluctuate slightly from this peg due to market forces. Check live exchange rates.